In August 2015, ten children from Newtown School came together for 5 weeks to learn stop motion. These are their first stop motion movies.
Each child read one line of the poem Backyard Stargazing, by Marianne Musgrove, from NZ School Journal, Part 2, Number 1, 2010.
Then working in small groups, they animated their version of the pictures.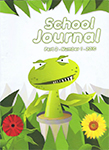 Gazing at the Stars

Star Shapes

Stargazing

Stars