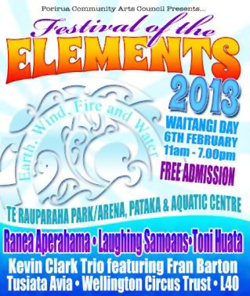 Newtown Movie School were invited to demonstrate stop motion at the Festival of the Elements in Porirua on Waitangi Day (6 February 2013).
Hundreds of children, age 6 and up, had their first taste of stop motion in the activity zone in Te Rauparaha Arena. These videos showsome of the results.
Whiteboard animation

Lego animation
Stop motion stand at Festival of the Elements. Always busy with eager adults looking on.